Contact Info
Family ChartMasters
P.O. Box 1080
Pleasant Grove, Utah 84062
(801) 872-4278
Feel free to contact us with any questions or comments.
Our Story
In 2004 there was a woman whose mother gave her a .paf file with 7,000+ names. Then, her father's aunt gave her another file that contained 3,000+ names. This tech savvy lady commenced trying to fit all the files together and make sense of it all. Unfortunately, the files were too big of a mess, and after numerous tries to figure it all out, the lady was frustrated. The files contained information about many interesting and wonderful people. She wanted to get to know the people she came from, and maybe even flesh our their stories and find documentation about them. She was a librarian, and librarians have to research until they know all about everything.
Happily, the woman was married to a computer programmer. He was a sweet, compassionate guy who wanted to help her with her genealogy dilemma. So, he set out to write her a program that would put everyone on a big chart, where she could see them and begin to fit all the families together. Well, he did such a good job, that the neighbor across the street wanted a chart of her own, and then the neighbor down the street, and so on and so on. The couple thought this was kind of fun so they decided to try to help others create their own charts, and then, the rest is history...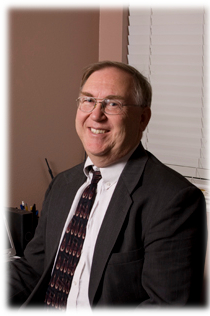 Kim Hovorka, CEO and Printing Director. The buck starts and stops here. Kim has designed amazing in house charting tools and a back end to our website that it is too bad the world doesn't get to see. And he knows more than anyone on the planet about how to navigate various plotters, printer drivers, and software to print out any kind of genealogy chart. Kim is the solid foundation of Family ChartMasters.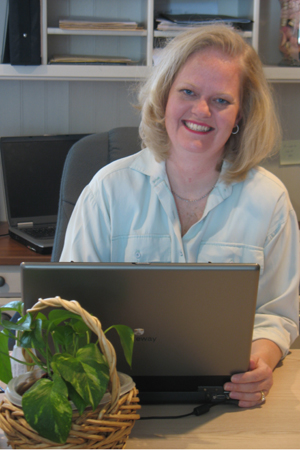 Janet Hovorka, Development Director. If you don't know enough about Janet from her blogs, The Chart Chick, Zap The Grandma Gap and her website JanetHovorka.com, you might also want to know that she organizes all product development, business practices, and advertising. She designed this job to be something she can't wait to do every morning and can't believe how fast the time goes every day.
Erin Roudabush, Partnership and Detail guru. Erin is our resident perfectionist. She had the genealogy bug for 30 years. She is the mother of 6 wonderful children (Yeah, she is amazing) and holds Bachelor's and Master's degrees in Recreational Therapy.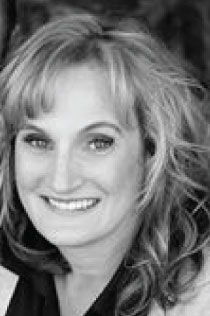 Linda Gallacher, Printing Manager. Linda is a native Californian girl. She moved to Utah 7 years ago, but still dreams of the beach. Living in the Rockies has made her a bit of a farm girl enjoying raising chickens and gardening. She has four wonderful children who constantly amaze her. She has been married to her sweetheart for 24 years. After receiving her BA from BYU-Hawaii, she went on to finish her Masters of Library and Information Science, turning in her thesis paper with her two year old wrapped around her leg and a newborn in her arms. Linda says she could live in a library as it is filled with her favorite things…books and people who love books. Her favorite place in the summer is the family cabin at Electric Lake, where she loves to bribe her children into taking long hikes to spot wildlife with her. Linda's children think her greatest talent is baking for them; apple pies disappear quickly at their home. Her grandmother was the family genealogist so she is excited to get to carry on the tradition and help others create beautiful family history charts.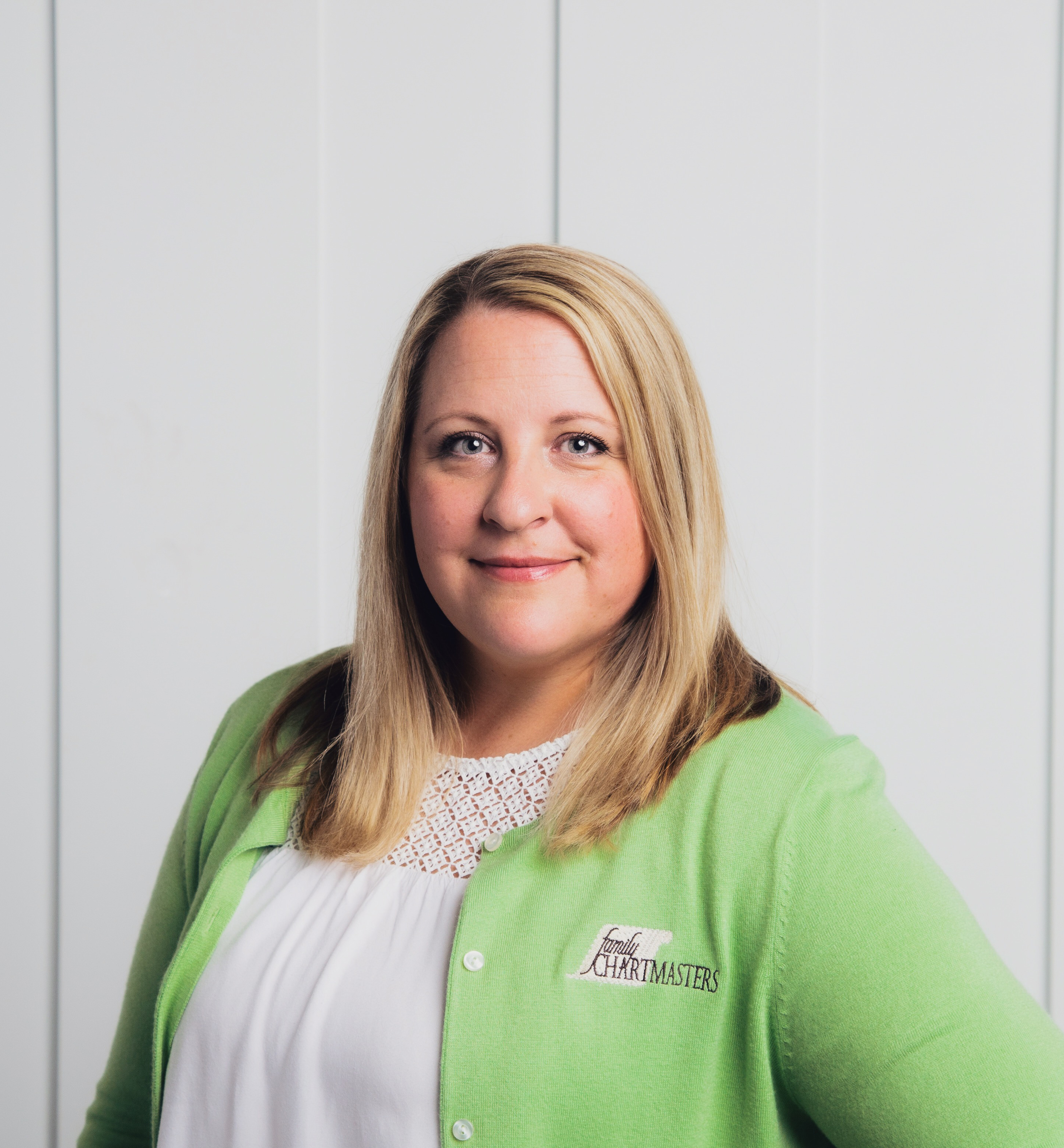 Karli Ledkins, Project Manager. Karli was born and raised in Utah. She met her wonderful husband 16 years ago and has 2 amazing children. She came from a big family, which is very close, but knew she wanted a small one. One boy...one girl...the perfect balance. She loves spending time with family and does not often go anywhere without her children. They love the outdoors and spending time fishing, 4-wheeling, hiking and exploring new places. She loves anything crafty and often spends hours creating fun projects. Karli got the genealogy bug about 4 years ago. She loves researching and is excited to find new stories, photos, and especially ancestors. Always thinking her family history was complete, she was pleasantly surprised to find there was much work to be done! She loves working on her own family history and is equally excited to be helping others with their own charts!