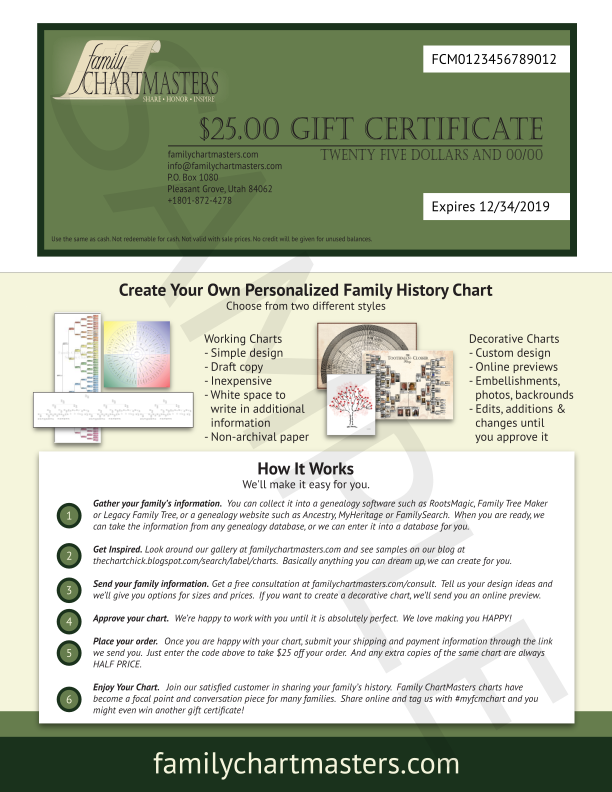 Gift Certificates are awesome because they are so easy and they ensure that your family or friends get exactly what they want. Sometimes people are intimidated to create charts for others because they either don't have access to the files themselves or they aren't sure which lines to include/exclude, or they are worried that what designs their family and friends would like. Have no fear. Gift certificates were invented for these very reasons.
Even if you are a wait-until-the-last-possible-second kind of shopper, you can get an instant gift that doesn't come with a killer price tag. You can print the gift certificate directly from your computer immediately after purchase. Wherever the gift certificates are going, take comfort knowing that we will take great care of your friends and family and help them create the perfect chart that will last for generations. That's the best kind of gift around!
Buy Now

$100 Gift Certificate ($75)

$100 Good for $100 off any Custom Working or Decorative Chart.
Buy Now

$250 Gift Certificate ($187.50)

$250 Good for $250 off any Custom Working or Decorative Chart.